So i have been asked to make up some wiring looms for a late model GDI engine and after market ecu.
It is a prototype turbo with 6 speed sequential 4wd, that's all i can say until its going, but i can show some of the near completed
engine loom, the ecu has over 80 terminals, so plenty going on in inside. ECU controls the GDI injectors without any external
amplifiers. should be interesting, as GDI engines become more common some one might build a hi tech seven (or not).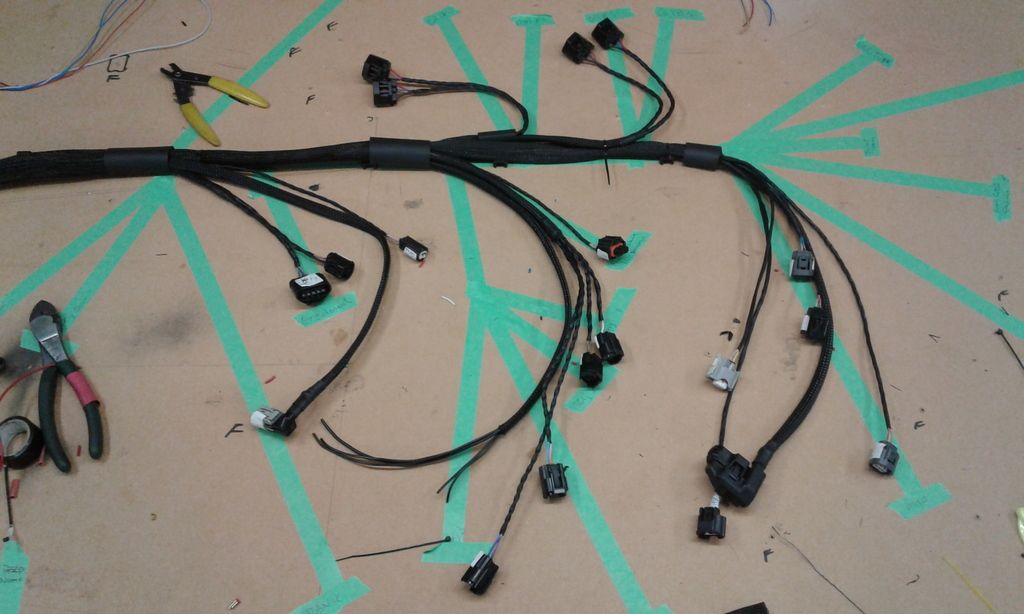 first part of two part engine harness. it is a e-throttle.
ECU connector, this harness is for dyno tuning on a engine dyno as opposed to a rolling road for intial tuning, engine is varable cam type, so lot's of fiddling to sort out.