Well it is good to finally be posting in this section of the forum.
Here is our car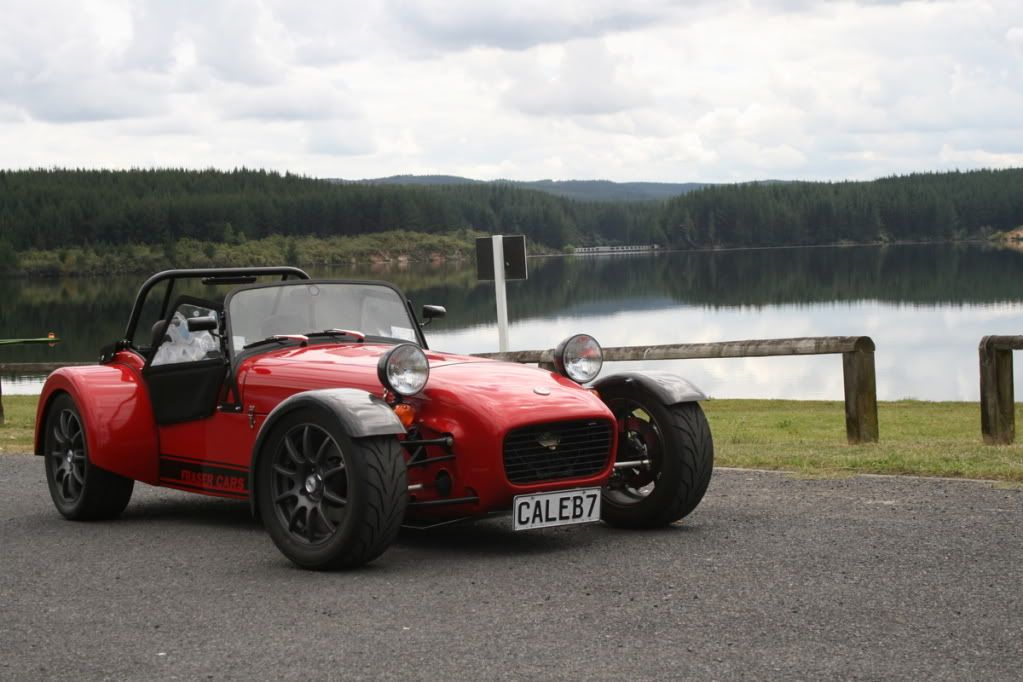 It is a Fraser Clubman S, finished and final certification 3rd November 2010 with the following specs:
Engine: 4AGE Blacktop running standard ECU
Gearbox: Toyota T50 with TRD close ratio gearset
Diff: Nissan Silvia 1:4.3 (I think) and nissan axles, hubs and rear disc brakes.
Front Brakes: Wilwood 10.5" rotors with Wilwood Dynalite calipers
Suspension: De dion rear end, with inboard front suspension
Tyres: Toyo R888, 205/50 x 15
Interior: Fraser Cars bucket seats with the drivers side on runners.
Number plate 'CALEB7' is there because our youngest son Caleb died whilst building this car on the 6th January 2010 aged 2yrs 9mths of a nasty disease called Leighs Disease, which is a mitochondria disorder. This has been a way of seeing the name again on a day to day basis.
We have built this car to be driven, and have done an indicated 800km since Wednesday but the speedo is uncalibrated so I am thinking it is more like 1000km plus.