So i got a top ball joint QR1408RHT from my local, took it home and offered it to the ford up-right, fitted tight but a little short on thread when all bolted up.
a suggestion was followed to ream the taper a fraction more. a very skilled tool maker created this reamer.
a second ball joint purchased of the same number was supplied to the tool make to measure etc, a tool was created, and a test piece made and taper checked on the new ball joint. yay so far so good.
upon checking the tool in the ford up rights, it was discover that the ball joints of same part number had different tapers, luckily no cutting has been done. now i have an awesome taper that is of no use.
these "rod's" are the same part number, but different taper. Grrrr...
think i will order a pair from the UK.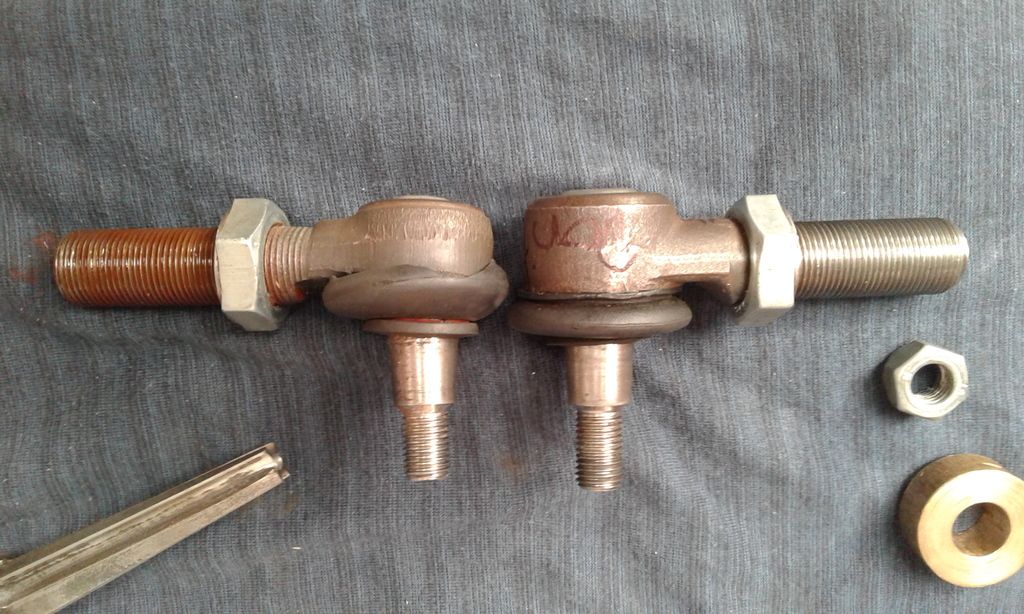 Check everything and re-check,
Ever so so frustrating car building can be...