So this afternoon whilst over in my home town of Blenheim I organised to pop round and see a lotus seven build that a guy from the workplace I did my apprenticeship at over 20 years ago. He built this amazing car after having never been a petrol head at all. Just a bloody gifted engineer!!! Stunning build!! All the little touches and I spent ages going over it. Powered by a 4agze with the larger Sc14 charger running at 200bhp. I know these engines well from younger days when I owned a 5 year old AW11 with the 4agze. Neat install and very usefull torque!
Then he took Hannah and I out for separate drives in it. Wow
So fun, fast, noisy, quick, agile, tout etc. A very cool experience!!
Then we went out in his newer car. He imported the Canadian built T-rex from the States and converted it to right hand drive. Damn its quick. We both went away very excited and charged up. We are both now even more keen on building something a touch more sporty than a '68 Vauxhall Viva....
I can totally see why you folk get so immersed in building these things.. there are so places where one can spend time tinkering with all sorts of aspects of the design and adding the extra little touch to make things your own.
Anyway..photos for you all...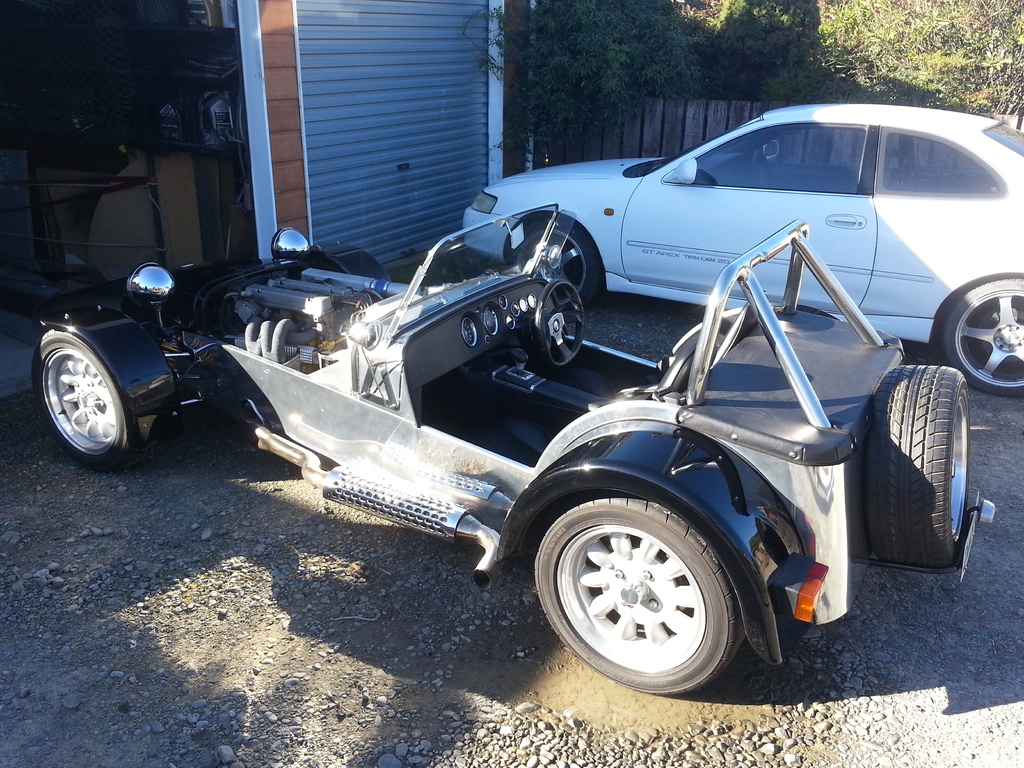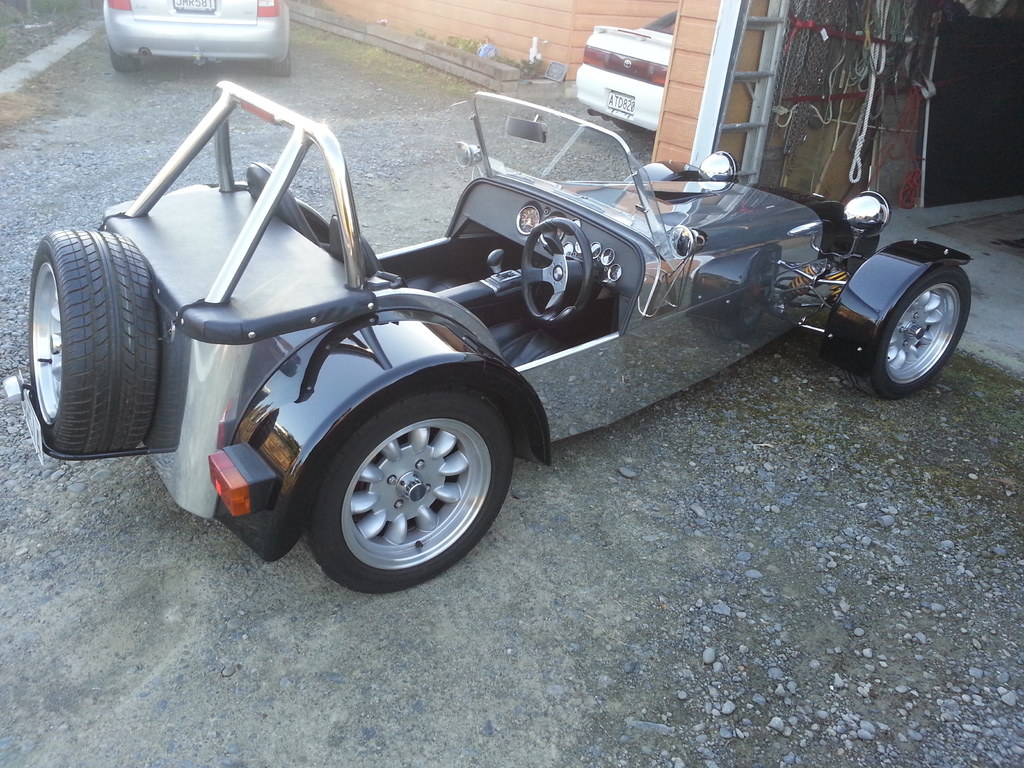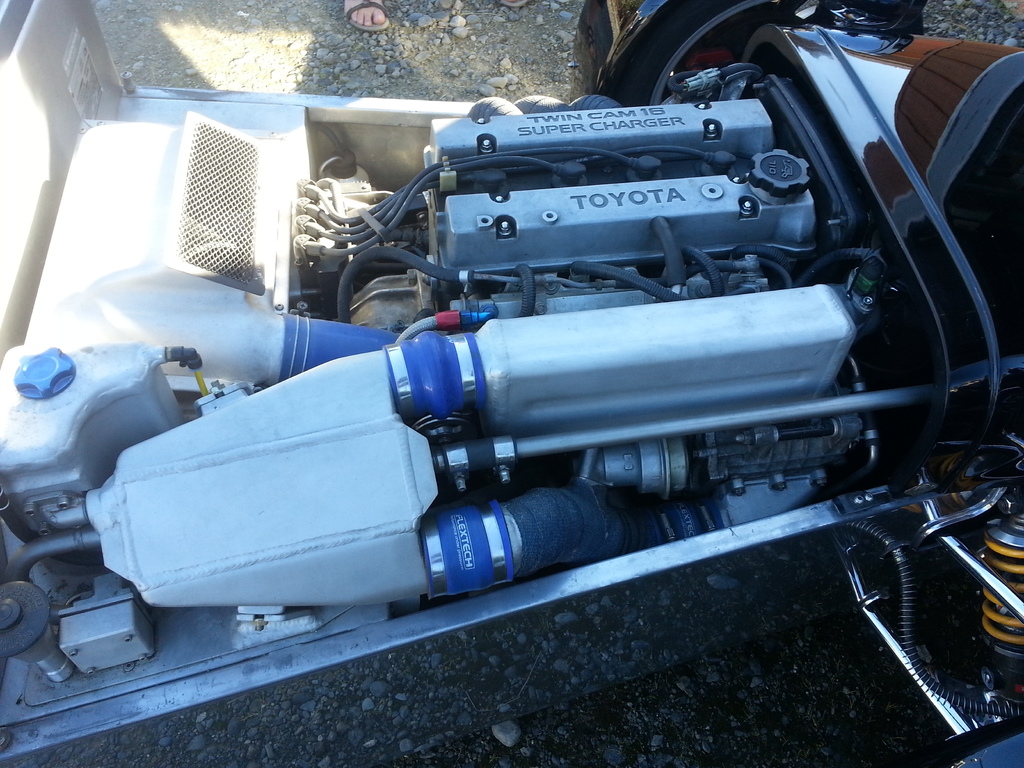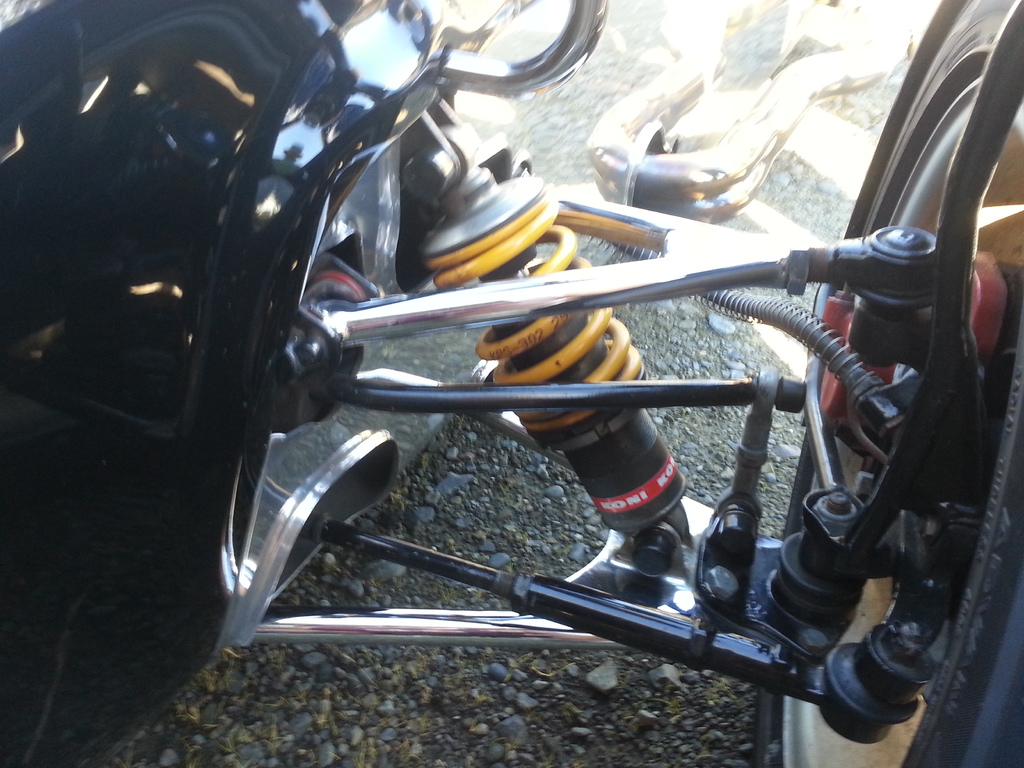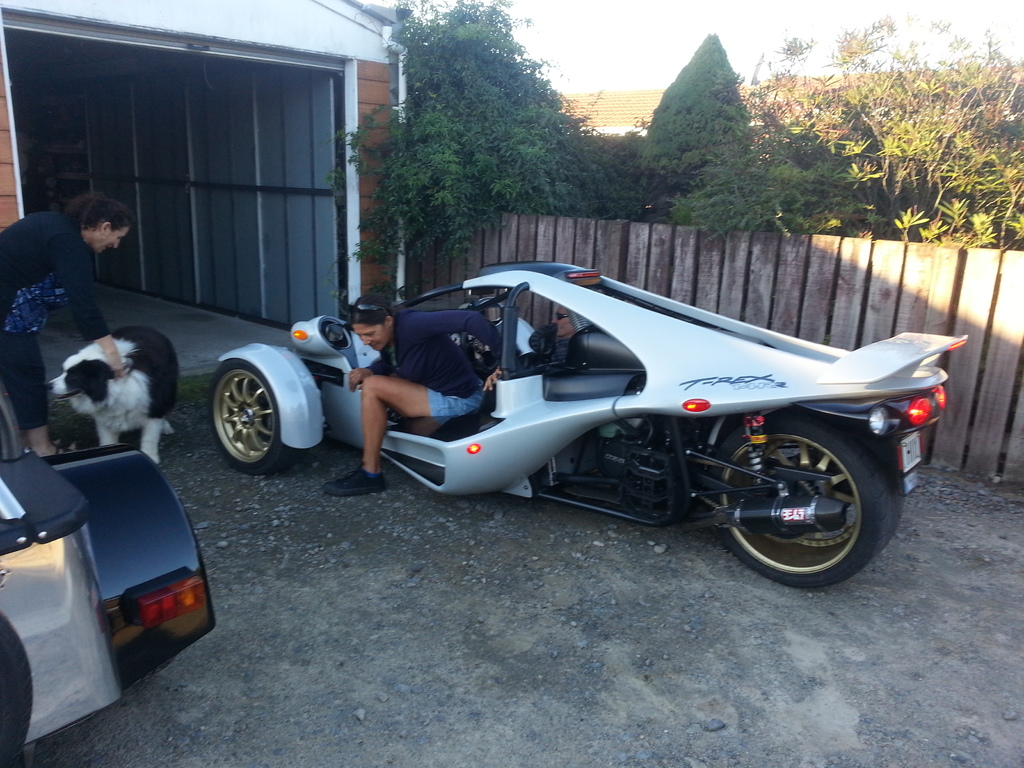 Back to planning and scheming