Last week while I was out for a drive with Troydon in his Fraser and he had a couple of halogen spotlights in his grill and the thing I notice while ahead of him was how visable his car was with them on and his main headlights too, even at a very far distance you could see his car very clearly, after a couple of close calls this week in Grace with cars pulling out in front of me or turning across me I decided they were a good idea.
So off to Supercheap and $70 later for 2x 50w spotlights ($29.95) and relay and in line fuse and the variuos connectors needed I was set to go, I removed my radiator and took it too work and welded some mounting lugs on the bottom and then had one of the guys machine upo some nice ali stalks to put the spotlights on. once the radiator was fitted back on and the lights mounted it took about 2 hours to wire all up through the replay and inline fuse and it was all set to go. Im very please with the result and im sure its going to help me be more visable to cars around me now.
Some pics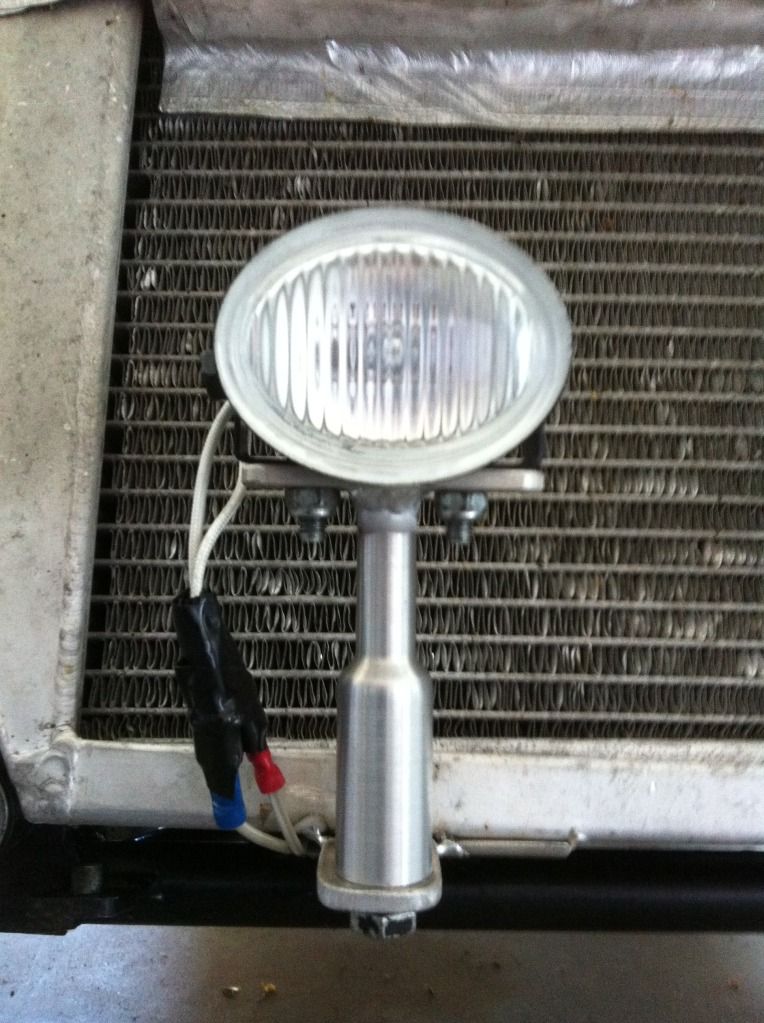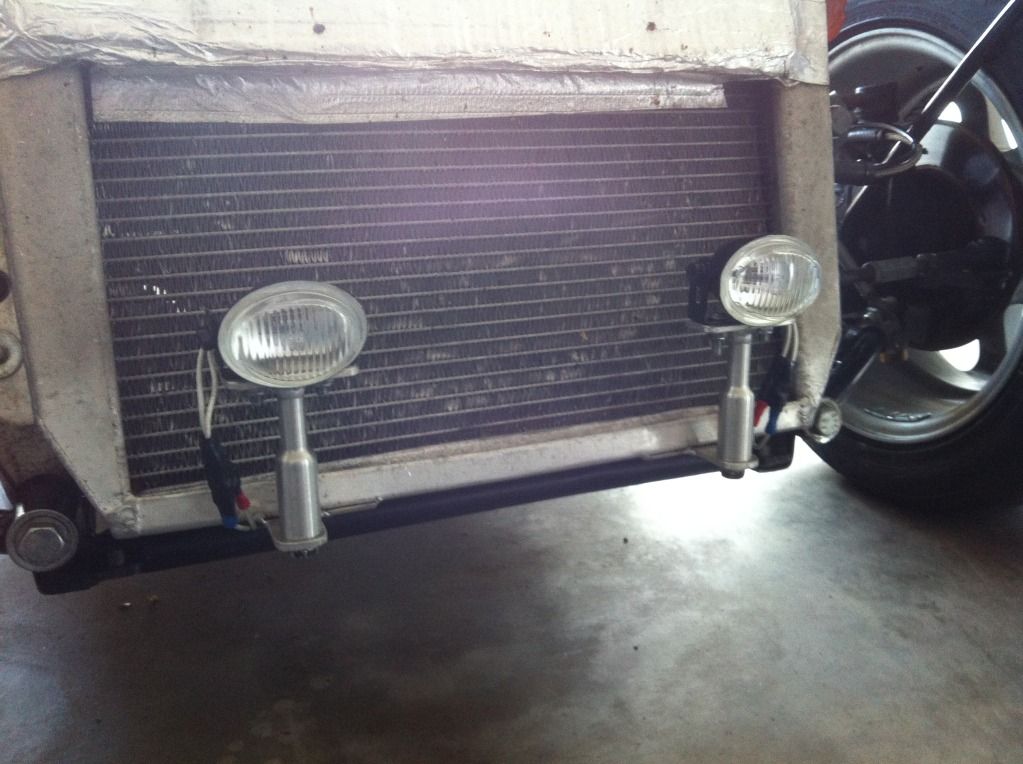 They work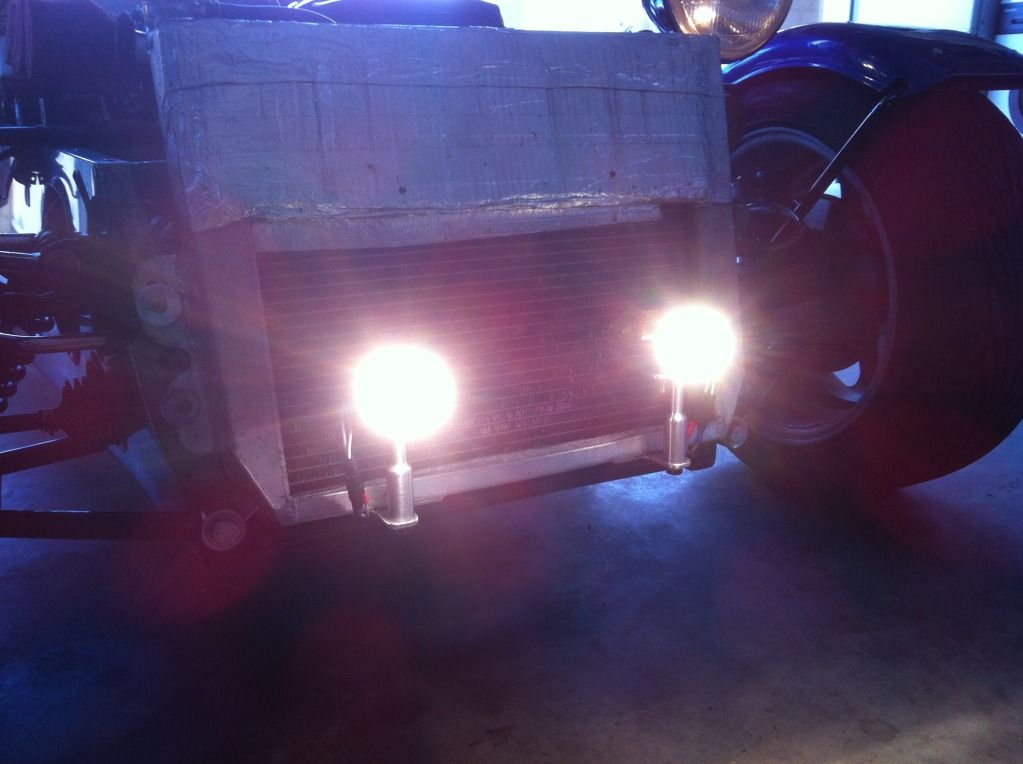 Finished effect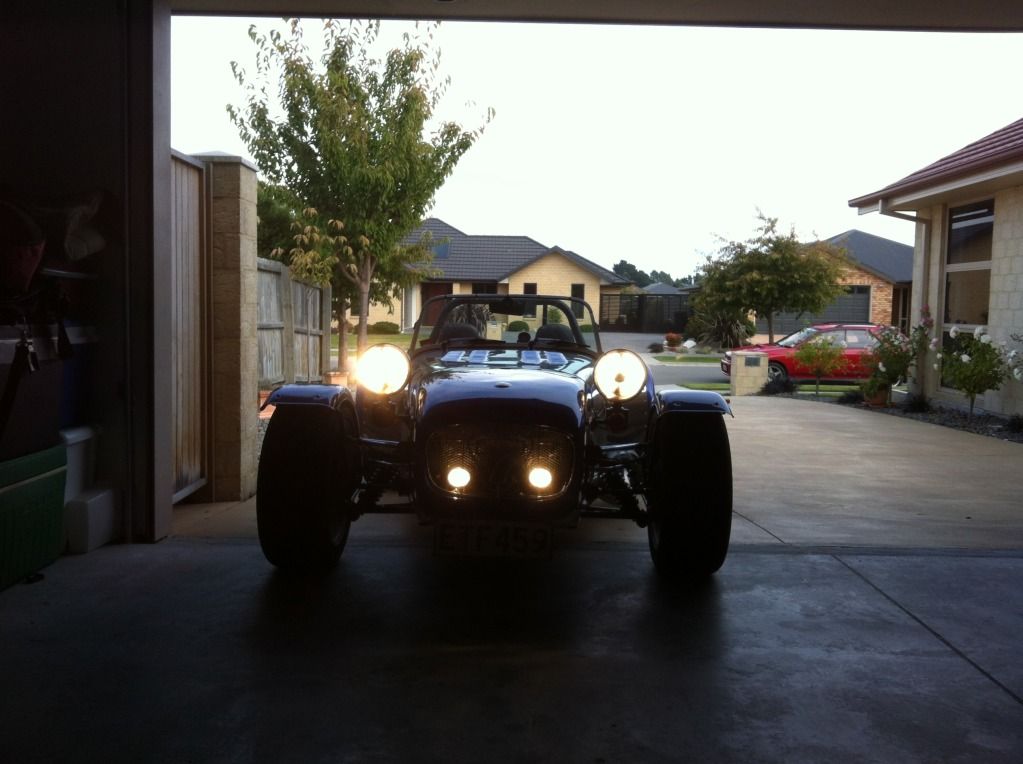 I thought I would add this in too as I didnt put a p8icture up of my car with the socks on the new 70mm trumpets, I love the look of the engine bay now with these on.